Dominguez and Sons Custom Cabinets: Serving the Southwest Since 1965


Experienced Carpenters / Cabinet Makers Contact Saul Jr. Monday through Friday 7:30 to 4:00 915-252-5141 | Experience is a must, and pay will be based on that.
DOMINGUEZ AND SONS
CUSTOM CABINETS


El Paso, Texas is the westernmost city in the state. El Paso is a spanish term that translates to "the pass." Since El Paso borders New Mexico and Mexico, Dominguez & Sons Custom Cabinets is able to easily provide assistance to clients in the surrounding regions. Our location also allows us to source materials from surrounding communities. We've been a part of the El Paso community since 1965 and we see no sign of stopping!
Visit Our Shop, Today!
From El Paso International Airport, use the left lane to stay on Airway Boulevard then make a U-turn at Convair Road. From there, you'll continue straight, staying on Airway Boulevard. In less than a mile, use the left lane to take the I-10 East ramp and merge onto I-10 East. After five miles, take exit 32 toward TX-659/Zaragosa Road/George Dieter Road. Merge onto Gateway Boulevard East and turn right onto George Dieter Drive/N Zaragoza Road. You'll pass by a Denny's and turn left on Roseway Drive. Dominguez & Sons Custom Cabinets will be on your left!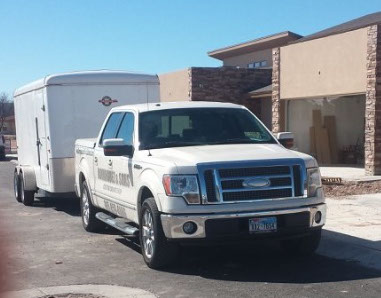 Nearby Attractions
Old Ysleta Mission
Zaragosa Park
Phone: 915.859.4486
email: dominguezandsons@yahoo.com